Ashley has collaborated with Eric Dickson again on his latest project, Who is the Third Who Walks Always Beside You?, a site-specific audio installation in the West Village of New York City, mounted during the COVID-19 pandemic.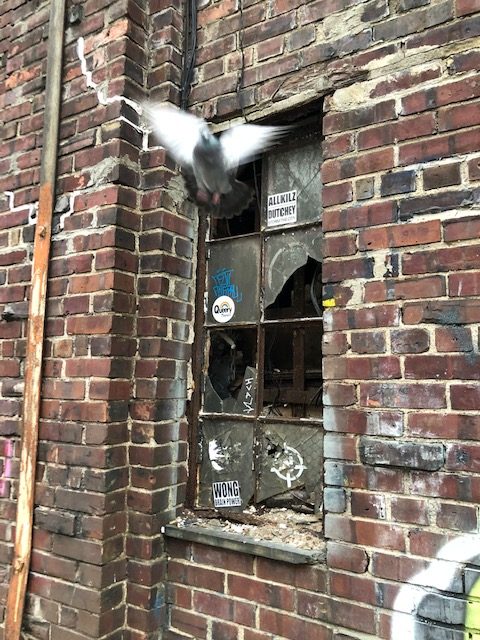 The audio content of the installation consists of monologues that collectively trace the wanderings of three characters as they make their way through a once-familiar landscape that has suddenly been transformed beyond recognition. Transfixed and nonplussed, these characters attempt in their own distinct ways to come to grips with the unexpected disjuncture between an accustomed past and an uncertain future.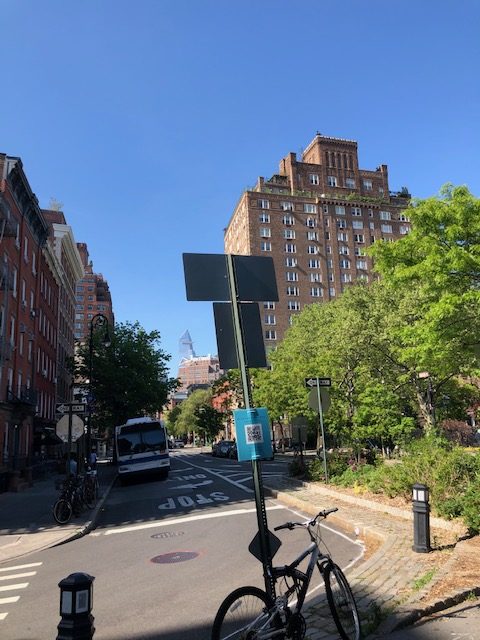 The installation consists of a number of separate sites, each marked by a publicly posted QR code. By scanning a particular QR code, a visitor can access the sound clip that is "installed" at that location, as well as a description of the project on the artist's website. Some of the QR codes are placed on custom-made signs that are prominently posted around the West Village, but others are placed more discreetly. All of the QR codes are accessible from the street or from public spaces; visitors need not (and should not) enter buildings or private property in search of elements of the installation. West Village, NYC, at least a dozen installation sites, all located to the north of Barrow Street; to the east of West Street; to the west of Hudson Street; and to the south of Little West 12th Street, and the extension of its line to Hudson Street.